It was weird how much I missed my kitchen in the short time I was away. I guess it was in part me realizing how much bad food I was eating (I put on 4 kilos in 4 weeks! ALRIGHT ME!) but also it made me realize that cooking is becoming as great a passion as music or cartoons.
I like to cook at least 5 nights a week and invite new people over each time. My second night back I cooked a pork loin rubbed in salt in spices with a tang peach and green tomato salsa I found in a cook book I bought in the States. Oh and those potatoes were rubbed in flour and rosemary.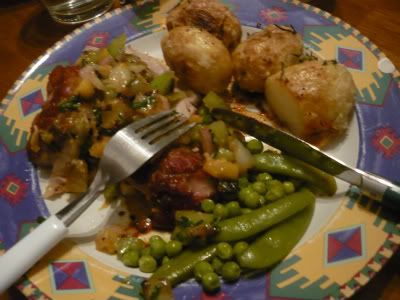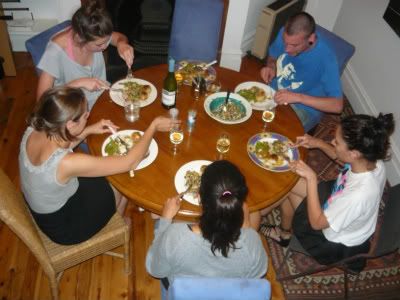 A few days later Bianca cooked Caribbean chicken with yogurt and minted tomato salad!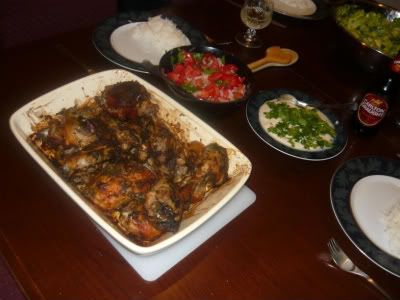 Hopefully I'll start putting some recipes up here soon.