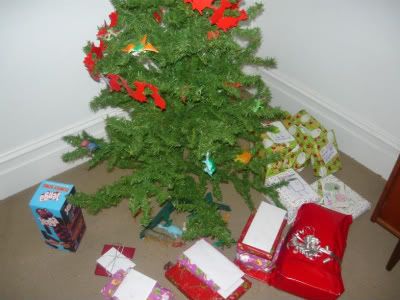 Our house is all Christmas'd up. Above you can see our shitty Xmas tree that we stole from Mum & Dad after they upgraded to a deluxe tree that is actually taller than most short people.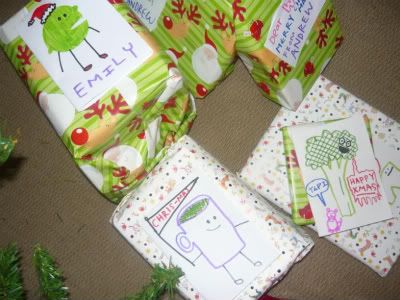 I drew all my Xmas cards like I do every year.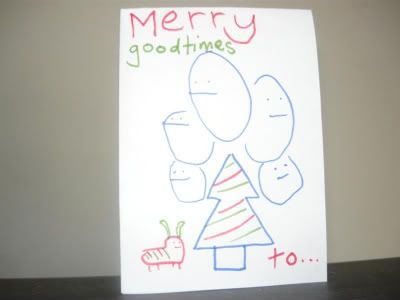 Elston drew us a pretty good one this year too.
Hip Hop Xmas Dog has been spreading holiday cheer from our mantle since late November. When you press his foot he raps "Hip Hop Hooray" by Naughty By Nature.
Emily and I are spending Xmas in the mountains with Mum's family so we said goodbye to Bianca on Xmas Eve Eve and exhanged presents.
I gave B a set of fancy knives.
And she gave me a Weber BBQ!! Holy sheeeeeit!! Here I am looking like the Nintendo 64 kid.